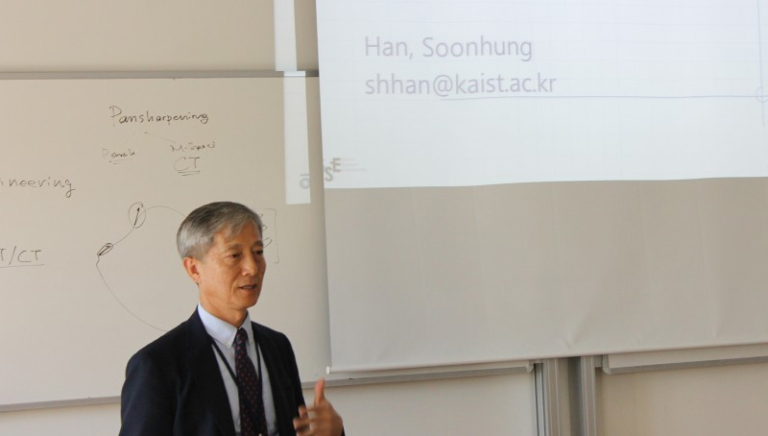 Soonhung Han holds a Ph.D. degree in Naval Architecture (Ship Design, U Michigan 1990) and is a Professor in the Ocean Systems Engineering Division of Department of Mechanical Engineering at the KAIST. His research interests include virtual and augmented reality systems, international standards, CAD, VR application to Shipbuilding. He was acting as a technical coordinator in numerous research and industrial projects in these domains.
He has authored or co-authored 2 books and over 100 research articles in journals and proceedings of international conferences. He is also the author of several Korean and US patents. He was a member of organizing committees of 13 international conferences and a member of program committees of 53 conferences.
He is a member of Korea STEP Center, Convener of JWG16 of ISO/TC184/SC4, Web3D Consortium.